Be in the know. Visit MyGilaRiver.com often to see the latest announcements for the community. MyGilaRiver.com is your resource for staying up-to-the-minute on the happenings in our community that effect you most.
SEE BELOW FOR DISTRICT-WIDE ANNOUNCEMENTS.
---
---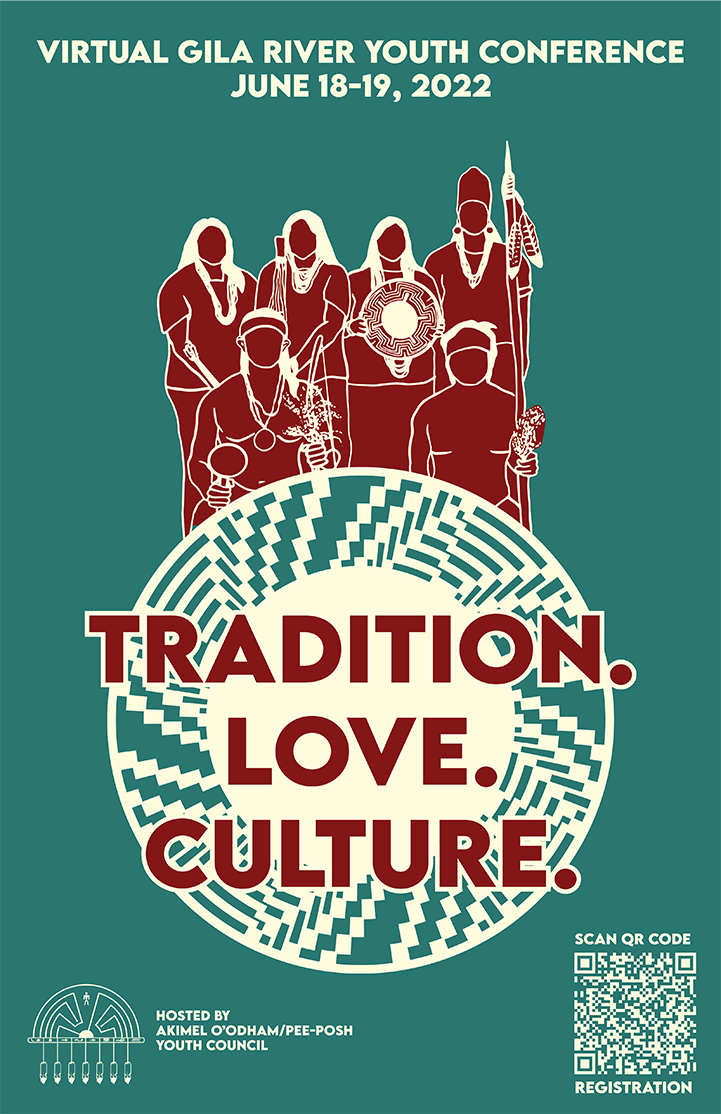 ---
---
---
---
---
---
Office of emergency management monsoon readiness
---
---
---
---
Tribal Health Department - Genesis
---
---
Enrollment Department Announcement: The Tribal I.D. machine is down until further notice. No Tribal I.D's will be issued at this time.
---
---
---
---
---
---
---
---
---
---
---
---
---
Genesis Program
---
---
---
---
VACANCY ANNOUNCEMENTs
---
---
---
---
---
---
---
---
---
COVID Home Test instructional video from Gila River Indian Community on Vimeo.
---
---

---
Attention Gila River Indian Community parents, guardians and students, the Gila River Indian Community, Tribal Education Department is offering free professional tutoring services for grades 1-12 via The Tutoring Club. Please join us for virtual informational sessions where you can ask questions and learn how to register. Please click this link on January 25 and/or January 27 at 630pm. https://bit.ly/33M8TYy (WebEx Meetings). We can't wait to see you there!
This service is made possible by the Accessing Choices in Education (ACE) Grant that was awarded to Gila River Indian Community (GRIC). The ACE Program was established to help GRIC youth succeed by offering services that will support them educationally. Please stay tuned for more services provided by the Tribal Education Department, ACE Program.
Email Ace.Grant.Staff@gric.nsn.us if you have any questions.
---
---

---
---
---
---
Public notice is hereby made that Gila River Indian Community is applying for federal financial assistance to provide public transportation service in all seven districts. Please refer to the attached flyer or visit gilarivertransit.com/fedapplication for details.
Interested parties may comment or obtain more details by writing to: Dawn M. Coomer, Transportation Manager, Gila River Indian Community, Transportation Department, PO Box 97, Sacaton, AZ 85147.
---
---
---
---
---
---
---
Growing Readers & Development Leaders
---
Emergency food boxes - wednesdays from 10am - 11am
Executive Order No. 12 Amended - August 13, 2021 from Gila River Indian Community on Vimeo.
---
---
---
---
Enrollment/Census Department - Membership Application Submissions availble by appointment only starting November 2
---
Temporary Food Establishment Permit Application
---
---
---
Gila River Americorps - Now recruiting for our 2020-2021 Members
---
---
Boys & Girls Club (Sacaton) - Drive Thru Membership Registration
---
Boys & Girls Club of the Gila River Indian Community is now offering virtual programs
---
---
Tribal Education - Off reservation boarding school information regarding Covid-19 processing
ATTENTION: Gila River Indian Court measures taken in regard to Coronavirus (Covid-19)
Gila River Gealth Care - Holistic Pain Management
DEQ - Public Notice Volatile Organic Compounds
Enrollment Department
Tribal Social Services
Gila River Indian Community Rise Up Program
Gila River Rise Up Program FAQs
Gila River Health Care
Electronic Health Record (EHR) Software Update
Attention: Dispose of your used sharps easily and safely!
**ATTENTION** Notary Law Changes
Gila River Farms - New Website Announcement
Click Here - gilariverfarmssales.com
Department of Environmental Quality - Recyclable Items
Department of Environmental Quality - Recycling Fact Sheet
Elderly Services Program New Intake Process Announcement
Gila River Enrollment Department - Will Service
Department of Community Housing: Annual Performance Report
GRIC Veterans Biographical Information Gathering Sessions
Community Services Department Program Numbers
Genesis and Injury Prevention Program
Geographic Information System Survey on all New Homes built in the last 4 Years
Huhugam Heritage Center Closure - Tenant Improvement Project
GRHC - New Medicare Cards Are Coming
Department of Community Housing Public Rental Housing Program
Click on your District name to see announcement for your area.
Click For District Announcements:
Coolidge, AZ 85128
Phone: (520) 215-2110
8070 W. Park St.
Sacaton, AZ 85147
Phone: (520) 562-3450
31 N. Church St.
Sacaton, AZ 85147
Phone: (520) 562-3334


1510 West Sesame Street
Sacaton, AZ 85147
Phone: (520) 418-3661
3456 W. Casa Blanca Rd.
Bapchule, AZ 85121
Phone: (520) 315-3441
5230 West St. Johns Road
Laveen, AZ 85339
Phone: (520) 550-3805


8035 W. 83rd Ave.
Laveen, AZ 85339
Phone: (520) 430-4780