Tribal Recreation & Wellness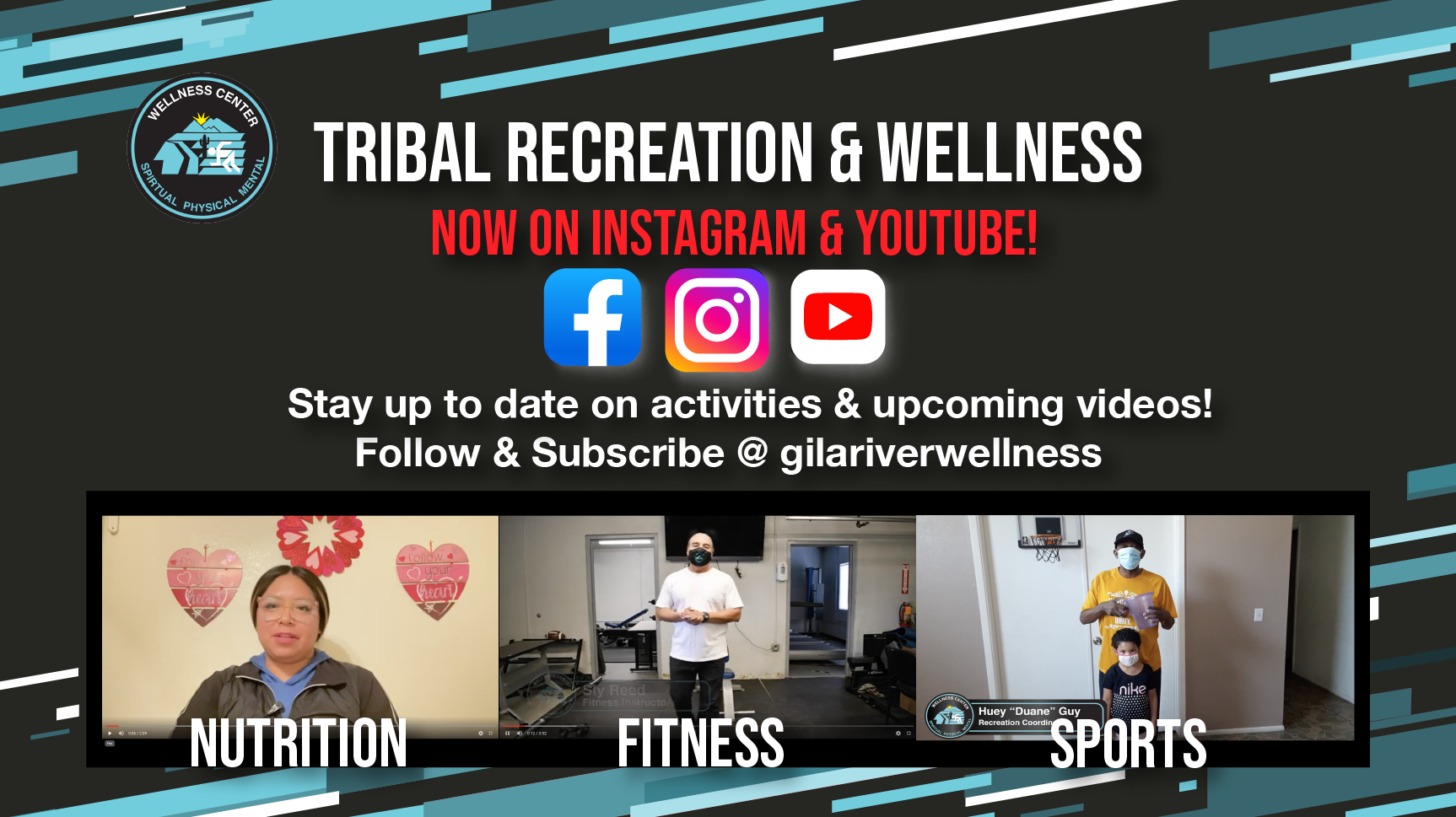 Gila River Tribal Recreation and Wellness serves the Gila River Indian Community by providing fitness opportunities to encourage healthy lifestyles.
4th Of July Drive-In Celebration Information
*YOU MUST REGISTER FOR THIS EVENT!*
---
CLICK on the links below to register for the event or to volunteer!
Click HERE to register for this event. Registration will stay open throughout the event. For registration assistance for elders, please call (520) 562-2026 or (520) 562-6087.
**WE ARE LOOKING FOR VOLUNTEERS!**
Click HERE to register to volunteer.
---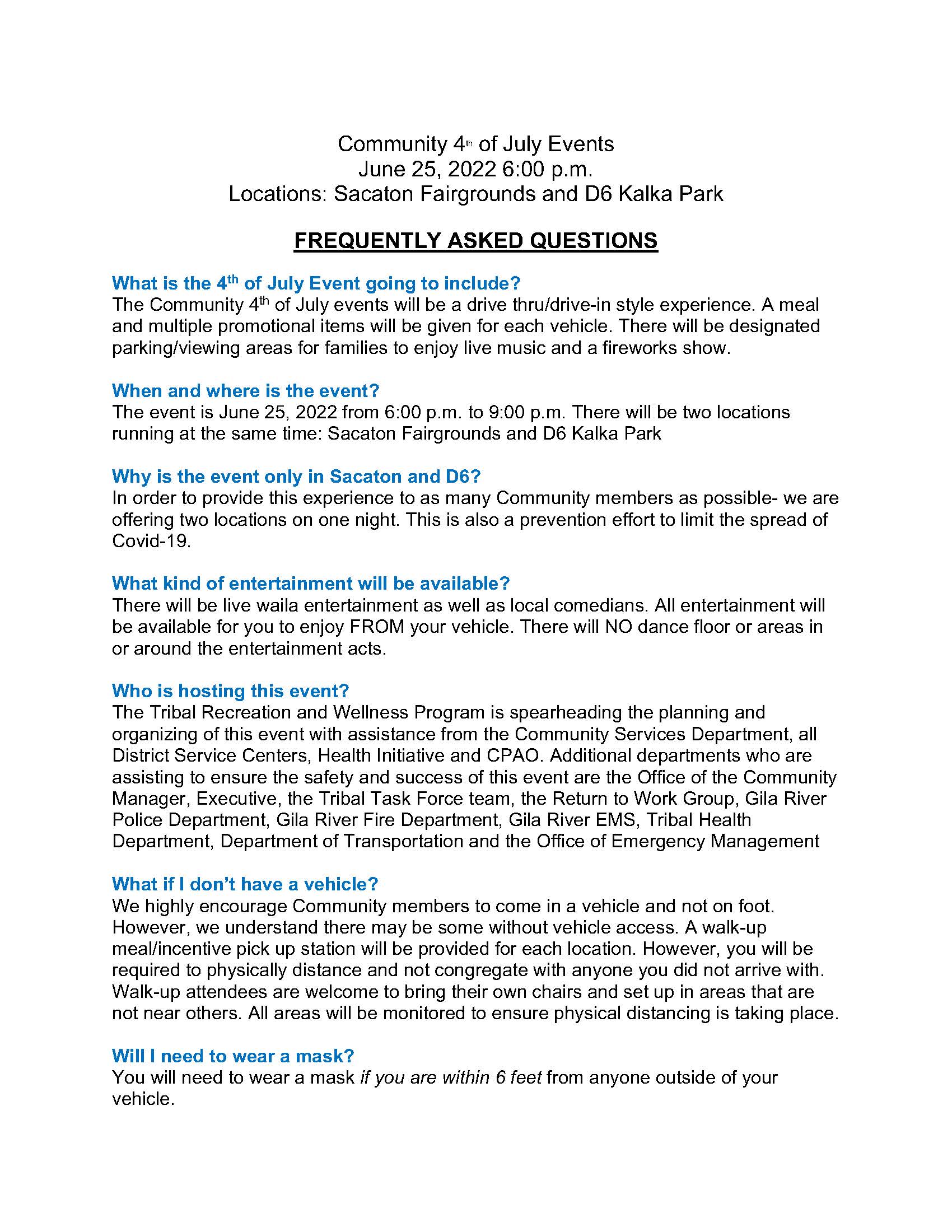 attention:
As a safety precaution, absolutely NO vendors will be allowed in or around the event locations!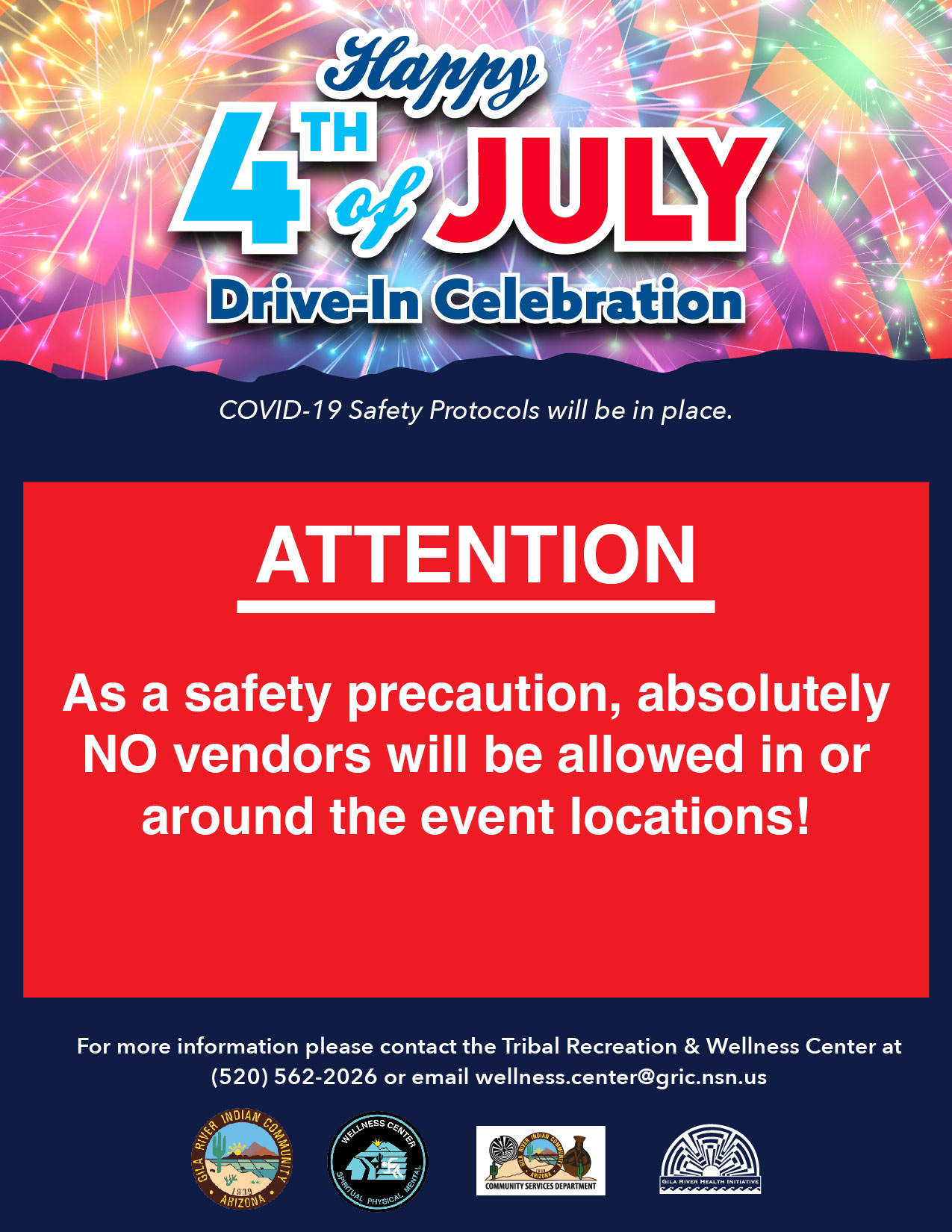 FOLLOW US ON SOCIAL MEDIA
CONTACT INFORMATION:
Fitness Questions?
Call: (520) 562-2026
Sports Questions?
Call: (520) 562-2024
Adminstrative Questions?
Call: (520) 562-6087
Email:
Wellness.Center@gric.nsn.us
HOURS OF OPERATION:
Monday - Friday
8:00am to 5:00pm
NO WALK-INS GYM USE BY APPOINTMENT ONLY
MASKS MUST BE WORN AT ALL TIMES

SCHEDULE TODAY! (520) 562-2026